A new kind of face mask that allows wearers to keep their nose covered while eating and drinking is being used by diners in
South Korea
.
The mask, called 'Kosk', is intended to allow people to protect their nostrils from the threat of airborne viruses such as
COVID-19
when they need to eat or drink.
The Kosk can be worn like a typical face mask, which cover both the nose and the mouth, but has the added feature that it can be folded up so that it sits only over the wearer's nose.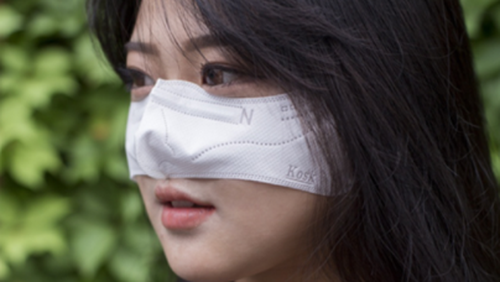 The unusual type of mask, which has been designed by South Korean company Atman, has gone viral online and has received mixed responses.
The Kosk is for sale online from American-South Korean e-commerce company coupang, with a pack of 10 selling for the equivalent of around $11.42.
The product has received a five-star rating from 118 reviews on the website.
It has had varied responses on social media, with critics and skeptics commenting things like, "Is this a joke?", and comparing the mask to "teapots made from chocolate".
Others have welcomed the invention, saying they "love it".
But what does an epidemiologist think?
Professor Catherine Bennett, Chair in Epidemiology within Deakin's Institute for Health Transformation, commented the invention was a "strange idea".
She said wearing the Kosk would be "better than nothing", but that the wearer was of course still vulnerable to picking up the virus through their mouth.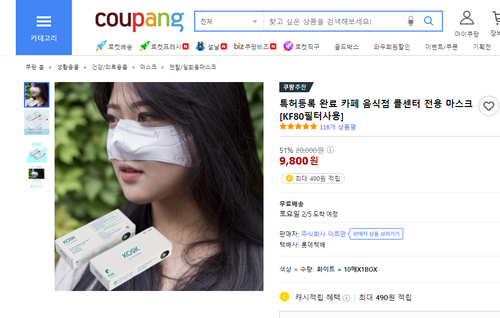 Professor Bennett said the Kosk might reduce the risk of catching COVID-19 for someone who breathed mainly through their nose, but that she would expect people eating and talking would be breathing through their mouth.
"It probably makes a marginal difference," she said.
The professor noted the Kosk would likely stop the issue of people putting their masks in public places, but said it would likely also create the issue of people being less likely to remember to cover their mouths quickly after they finished eating.