More than 100mm of rain has fallen on Sydney in the past 24 hours, as millions face an ongoing major weather event across
New South Wales
today and tomorrow.
Sydney has recorded 114mm in the space of a day, with 125mm falling at Sydney Airport.
More than 600 people have called the State Emergency Service (SES) for help in the last 24 hours as trees were felled and flash flooding struck, with commuters being warned not to drive through waters this morning.
SEND YOUR WEATHER PICTURES: You can send in images and videos using
this form here
– just make sure you say safe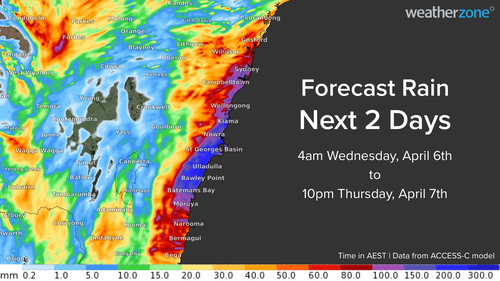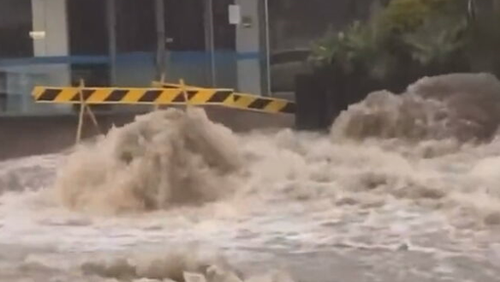 Images show inundated streets with people halfway to knee-deep in water, while strong coastal winds sent falling stormwater back up the cliffs at Dover Heights.
The South Coast, Illawarra and parts of Sydney are currently copping the brunt of the dangerous weather system, with residents bracing for an escalation of evacuation warnings.
Cronulla in the Sutherland Shire was hit by 107mm of rain in just three hours overnight, the Bureau of Meteorology has said.
Little Bay also recorded 107mm, but over six hours.
Up to 100mm is set to fall while 140mm could fall in the coastal regions.
SES Assistant Commissioner Dean Storey said a lot of roads have been cut off by flash flooding.
"If you are in affected areas avoid unnecessary travel," he said.
"If you can stay home stay off the roads.
"If you have to hit the roads, never drive through flood waters."
Assistant Commissioner Storey urged people in the Hawkesbury-Nepean catchment to have flood plans in place, with a minor to major flood warning issued for the area.
"We've had almost 600 requests for assistance from the community overnight, and 11 flood rescues," he said.
"We're expecting those numbers to increase unfortunately today as that rain continues.
"People also wake up and find properties damaged, trees down, roads floods all those things.
"It's a very dynamic and volatile situation today in those areas."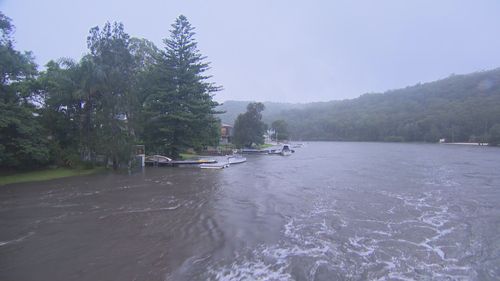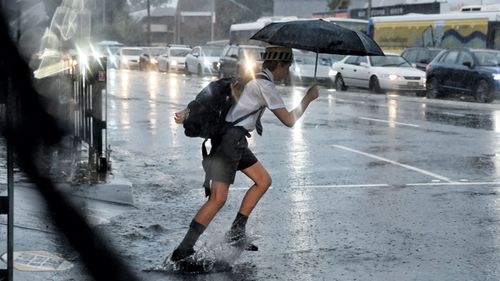 People around the state still picking up the pieces from recent flood events are now facing the prospect of having to leave their homes yet again, and watch their businesses go under.
Trees have also been toppled in Sydney's south.
A Severe Weather Warning remains in place for metropolitan Sydney, along with the South Coast, Hunter region and the Central and Southern Tablelands.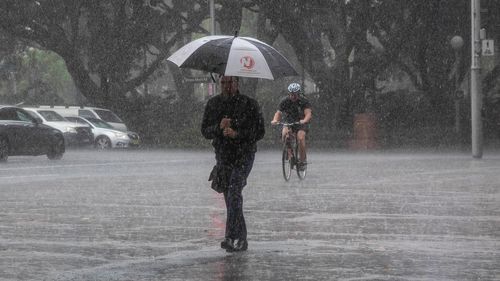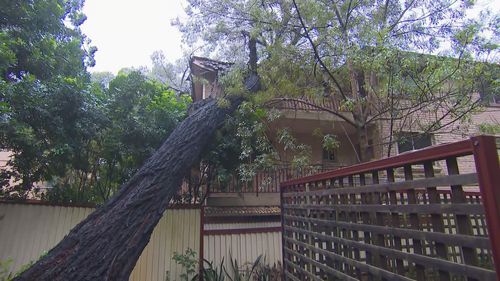 Multiple flood warnings remain in place across NSW, including in the Hawkesbury region and along the Nepean and Georges Rivers, where flooding damaged homes and cut off communities just weeks ago.
Major flooding is a possibility along the Menangle River by this evening, with minor flooding expected this morning.
An evacuation warning is also issued for parts of Woronora and Bonnet Bay in the Sutherland Shire, with residents urged to prepare to evacuate.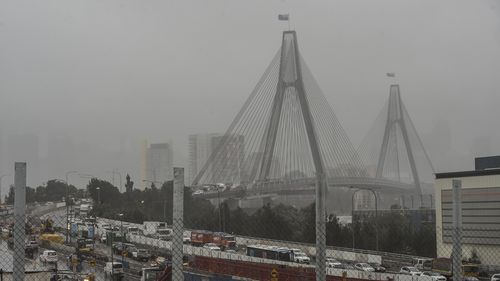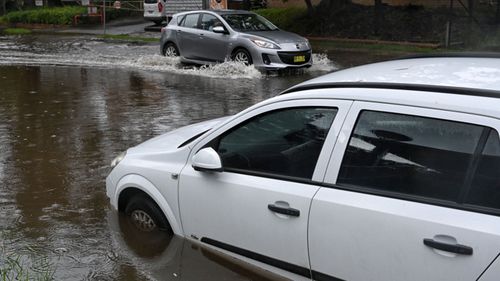 Miriam Bradbury from the Bureau of Meteorology said falls of up to 140mm in six hours were expected in some areas along the central and southern NSW coastal regions, with broader falls of between 60mm and 100mm in the same amount of time.
"We are going to see those rain rates easing off later today and going to the overnight period," she said.
"By tomorrow we should just be left with much more isolated to scattered showers.
"It's really this steady soaking rain that brings us the very high rainfall totals."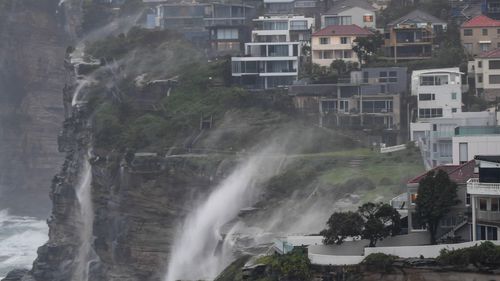 She said tomorrow and this afternoon would see a risk of severe thunderstorms in NSW's north-east.
"I mention this because it does extend over the area which has been most recently affected by severe flooding," she said.
She said while it would increase the flood risk, it would likely be due to flash flooding rather than riverine flooding.
There are major concerns for catchments in the city's north-west and Hawkesbury Nepean, where the dams are full which could cause flooding.
Warragamba Dam, which is currently at 100 per cent capacity, is set to spill on Friday due to the incoming rain bomb.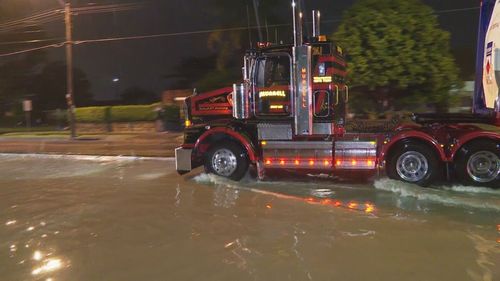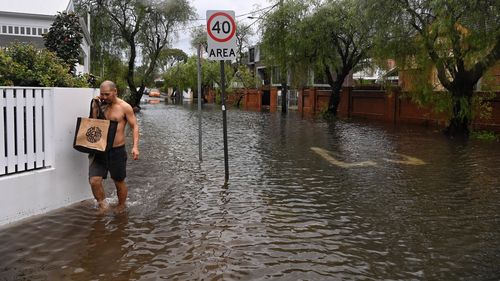 Chloe Konispoliatis, from McGraths Hill in Sydney's north-west, said she was "terrified" to see the rain return, fearing her home could be flooded for a third time in less than two years.
"We have only just started to get our life back together," she told Today.
"We managed to clean quite quickly this time around, because we, unfortunately, were impacted by the floods last year as well.
"This year we were a bit more prepared."
In the recently-ravaged Northern Rivers region, Wardell woman Rebecca Heywood is also facing another round of heavy rain, after her cottage was damaged by floods last month.
"I don't think our communities can take much more," she said.