A man aged in his 40s has been released after he became stuck head first in a septic tank for more than an hour in Sydney's northern suburbs, sparking an urgent emergency rescue operation.
The tank, located at a property on Myoora Road in Terrey Hills is 2.3 metres deep.
The man was freed from the tank after a 40-minute rescue operation and was taken to Northern Beaches Hospital in a stable condition.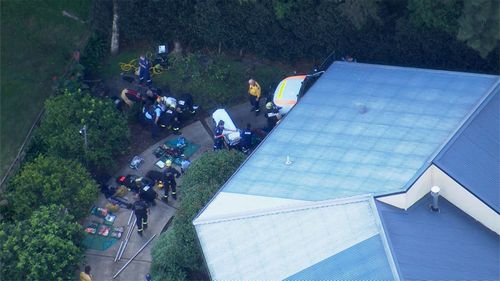 Inspector Charnan Kurth from NSW Ambulance said the man was trapped while water inside the tank was rising.
"NSW Ambulance paramedics arrived on scene and were confronted with a challenging scene, the man was unable to free himself and had stated that the water inside the tank was rising."
It is alleged the mans dog 'Spot' alerted his son of the incident, who then called emergency services.
"Had the dog not heard the man's cries, it may not have been such a good ending," said the paramedic.