Scott Morrison has failed the pub test — for one patron at least — in a pre-election visit to a tavern in the NSW Hunter region.
A pensioner accosted the Prime Minister at the Edgeworth Tavern in Newcastle on Wednesday night, in front of a media pack accompanying Mr Morrison.
The man raised issues over immigration and his pension, as well as the need for a federal integrity commission in the feisty exchange at the Lake Macquarie venue.
He grew angry at some attempts by others to intervene, intent on getting things off his chest with Mr Morrison.
"You'd better f—ing do something," the punter was heard to say.
"I don't care. I'm sick of your bulls—."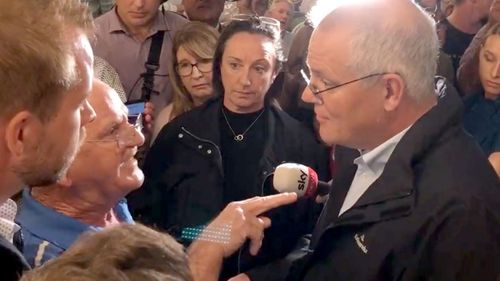 Mr Morrison appeared to remain calm throughout the run-in, before eventually directing the man to speak to one of his aides.