The Northern Territory has recorded two new COVID-19 cases from interstate travellers.
Neither are related to the current cluster.
Northern Territory Chief Minister Michael Gunner said the first case is a man who arrived from Melbourne on November 29.
After arriving with his three family members, the Victorian Government alerted him that he is a close contact.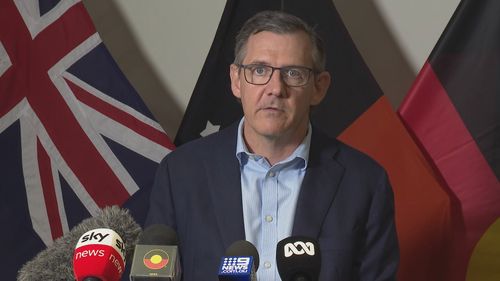 The man carried out a rapid antigen test, which was positive, then a PCR test which was also positive.
He and his family members are now in quarantine.
Mr Gunner commended the man for his decision making.
"I commend this gentleman. He did everything right and took it seriously and most importantly to his obligation to the territory seriously," he said.
The second case is a woman who arrived with her two children from Adelaide on flight JQ692 yesterday.
During the flight, the mandatory departure PCR test returned positive.
The family is now in quarantine.